For Press Inquiries Contact Katie Wolf
Katie@pelv-ice.com | 310.961.3626


Press and Innovation Awards
We Were Nominated as a Top Medical Company in Los Angeles (LA) by BestStartup.us
We Work Summit Awards Demo Day Competition 2017 – 2nd Place
Women Founder's Network Innovation Competition 2015 – 1st Place
Silicon Beach Fest Innovation Fast Pitch 2015 – 2nd Place
Cartier Women's Initiative Awards – Top 10 Finalist 2015 (North America)
MEPC Entrepreneurship Competition @ Viterbi School of Engineering/USC – finalist (2014)
AIM Incubator at USC – 1st Place (2013)
Silicon Beach Innovation Fest @ USC – 3rd Place (2013)
Creating category innovation in an entrenched market
PELV-ICE Founder Jill Bigelow's guest post on entrepreneurship on Virgin's website.   > Read Full Post
PELV-ICE wins Women Founders Network Fast Pitch Competition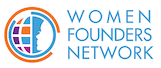 Top venture capitalists, women entrepreneurs and professional services firms chose PELV-ICE
> Read Full Release
Pelv-Ice selected as one of the top ten finalists who will compete in its Womens Founders Network Fast Pitch Competition on October 20, 2015.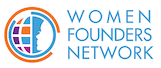 Women Founders Network Announces Ten Finalists Who Will Compete for More Than $100,000 in Cash and Services at October 20, 2015 Fast Pitch Competition > Read Full Release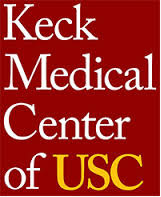 Mama Strut™ Clinical Study
A clinical Study is currently underway on Mama Strut Postpartum Care System at USC.
"Postpartum Mama Strut users claim the device helps decrease postpartum pain and improve recovery. We are conducting a pilot clinical trial to assess these claims. We will be assessing factors such as pain score, overall mood, overall satisfaction with birth experience,and improved rates of breast feeding in users compared to non users with otherwise routine postpartum care."
Study investigators are Dr. Sara Twogood and Dr. Alyssa Quimby, both assistant professors of Obstetrics and Gynecology at USC.
Postpartum Care Steps Into The 21st Century: PELV-ICE™ Debuts The Mama Strut™, A Groundbreaking Soft Brace For Post-Delivery Recovery
Los Angeles, CA August 25, 2014 – PELV-ICE™, a new medical device company revolutionizing the standard of care for pelvic soft tissue trauma, announces the launch of its debut product: the Mama Strut™, an adjustable soft brace created exclusively to improve postpartum recovery and comfort for new moms.